Work with me! Nutrition Counselling Services – Unlock the power of food for your healthy living.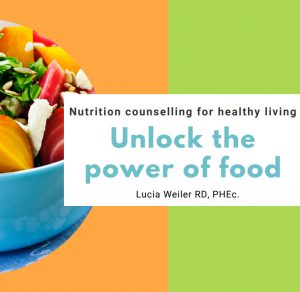 Do you have questions about good nutrition and healthy eating? Connect with us! We offer expert personalized sessions to help you simplify eating and leverage the benefits of credible nutrition science with professional support. As dietitians we love food and look beyond the fads and gimmicks to support you in your health goals. We unlock the power of food and deliver reliable, life-changing advice.
Click here to submit your interest in nutrition coaching appointments in a virtual format.
We offer gift certificates too – perfect for a friend or family member.
(NOTE: Registered Dietitian led Nutrition Counselling sessions are covered by many employee and private health insurance plans. Check with your plan provider for details on coverage for the cost of a Registered Dietitian / Nutritionist Services.)