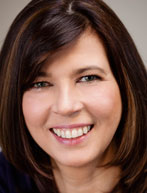 is a Toronto based consulting practice which  focuses on strategic marketing, nutrition education and regulatory affairs related to food and beverages.  As a Canadian company we provide proven expertise in nutrition communications, and offer science-based solutions in the area of food and nutrition including menu & labeling standards,  product development to provide outstanding results. Our team led by Lucia Weiler, Registered Dietitian, Nutritionist and Professional Home Economist, works with you to create insightful solutions that translate nutrition science into messages that consumers can use and understand. Contact us to help you fulfill the nutritional potential of your business and brand.
During Covid19 let's connect about how YOU are doing and how our shared love of food and nutrition can help us stay positive and shape the future. We've posted tips from our Instagram Lives. Send us your questions!
Weiler Nutrition Communications Inc. team participates as active members of leading food and nutrition associations.