How to peel a pomegranate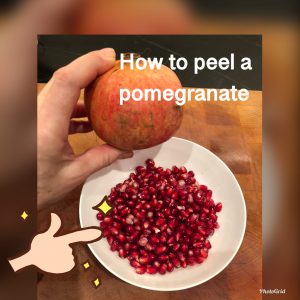 Are you looking to add a pop of colour & burst of flavour to your salads & roasted veggies? Pomegranate seeds are all the rage. Getting to the seeds can be messy, but by removing them under water you keep the seeds from taking over your kitchen. Scroll on for my tips on how to get to the best part of this tasty fruit.
Cut off the top of the pomegranate with a sharp knife. (The top is end is crown shaped, not flat)
Cut into the skin of the pomegranate from top to bottom and place pomegranate in a large bowl of water. Be sure its fully covered to keep the juices from splattering.
Pull apart the fruit under water to expose the seeds and separate them from the membrane. The seeds tend to sink in water while the white membrane holding the seeds floats to the top. Just skim it off. Drain the seeds & enjoy as is, or add to salads & roasted veggies.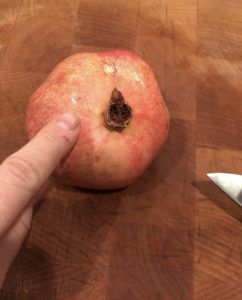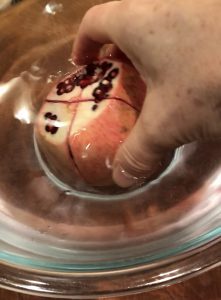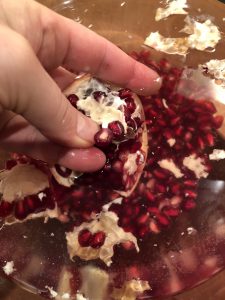 How do you like to eat pomegranate?