Free Exclusive Webinar – News in Nutrition Labelling!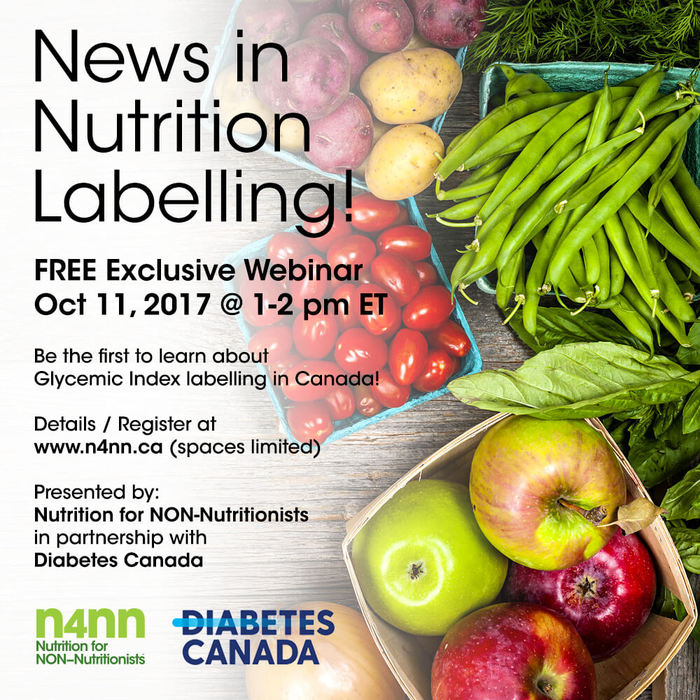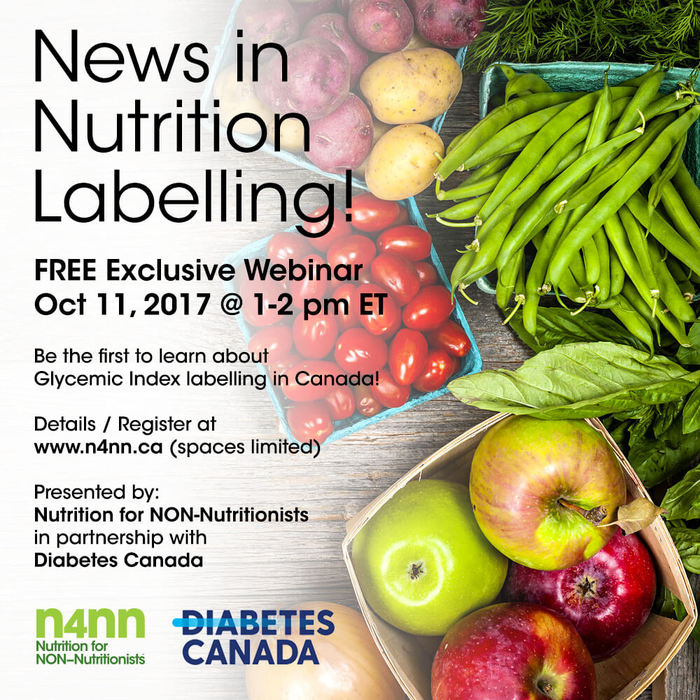 Eleven million Canadians are living with diabetes or prediabetes. The Glycemic Index (GI) may be useful to assist people with diabetes, or at risk of developing diabetes, pick foods that help them manage their blood sugar levels.
We've partnered with Diabetes Canada for an exclusive webinar on nutrition labelling. Many professionals joined us on Oct 11, 2017 and were the first to learn about:
– Consumer behaviour trends related to nutrition labelling
– Diabetes Canada's healthy eating strategy
– New research on Canadians' understanding and perceptions of Glycemic Index and carbohydrates
– Glycemic Index labelling – an opportunity to influence consumer behaviour
Speakers:
Sue Mah, MHSc, RD, PHEc – Co-Founder, Nutrition for NON-Nutritionists
Lucia Weiler, BSc. RD, PHEc – Co-Founder, Nutrition for NON-Nutritionists
Joanne Lewis, RD, CDE – Director of Nutrition & Healthy Eating, Diabetes Canada
Seema Nagpal, BSc Pharm, MSc, PhD – Senior Leader Public Policy, Epidemiologist, Diabetes Canada
The webinar will be recorded and available to registrants. Contact us for more information and availability.