Meet three passionate Ontario food producers who make our food
At a time when consumers have more questions than ever about where their food comes from and how it's produced, Dietitians are finding answers. Once again, we were invited to go behind the behind the scenes to learn more about farming and food production. Here is a brief story of the three local Ontario farmers we met, who are passionate about what they do – which is to grow Ontario food that we enjoy so much.
Pristine Gourmet
We met Jason, a 4th generation farmer who wanted to add value to the farm operation. He and his wife Linda bought another farm and built a grain drying and storage facility. Pristine Gourmet was formed with the vision of supplying the food industry and restaurants with quality, local artisan foods. Today through the brand Pristine Gourmet Pure Virgin Oils, the Persall family provides cold pressed products including canola, soybean and sunflower oils, all of which are 100% pure Canadian from field to table. https://www.pristinegourmet.com/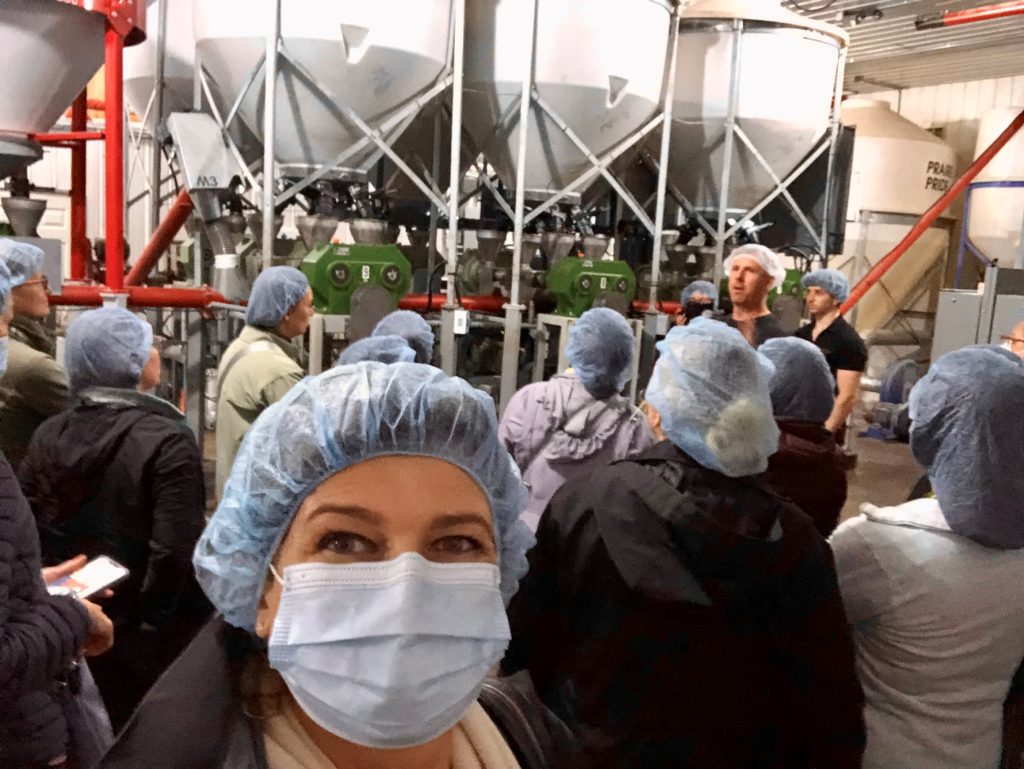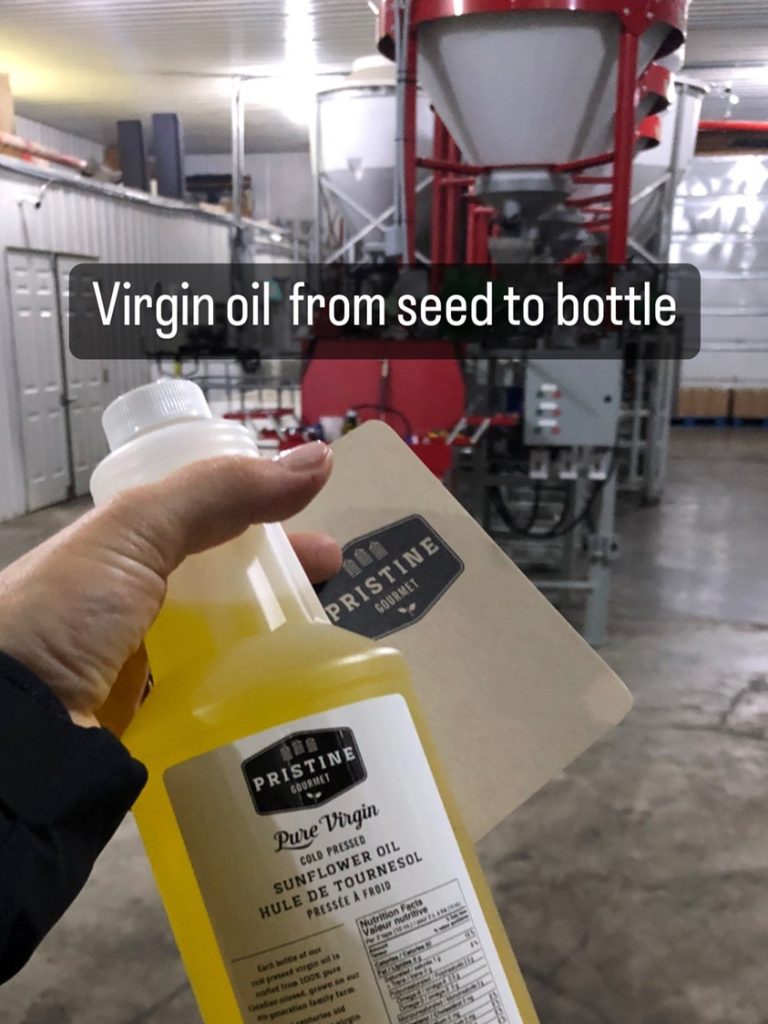 Lucia and Sue tour seed oil production facility.
Roanoke Farm
Scott Persall shared his story where along with his father, Doug, and his wife, Sara, they grow corn, soybeans, and wheat on 400 acres near Waterford, Ontario. They also have 18,000 egg laying hens. At this stop we learned about the day-to-day operation of grain and oilseed production including the hard work that goes into planting, growing and harvesting Ontario's crops.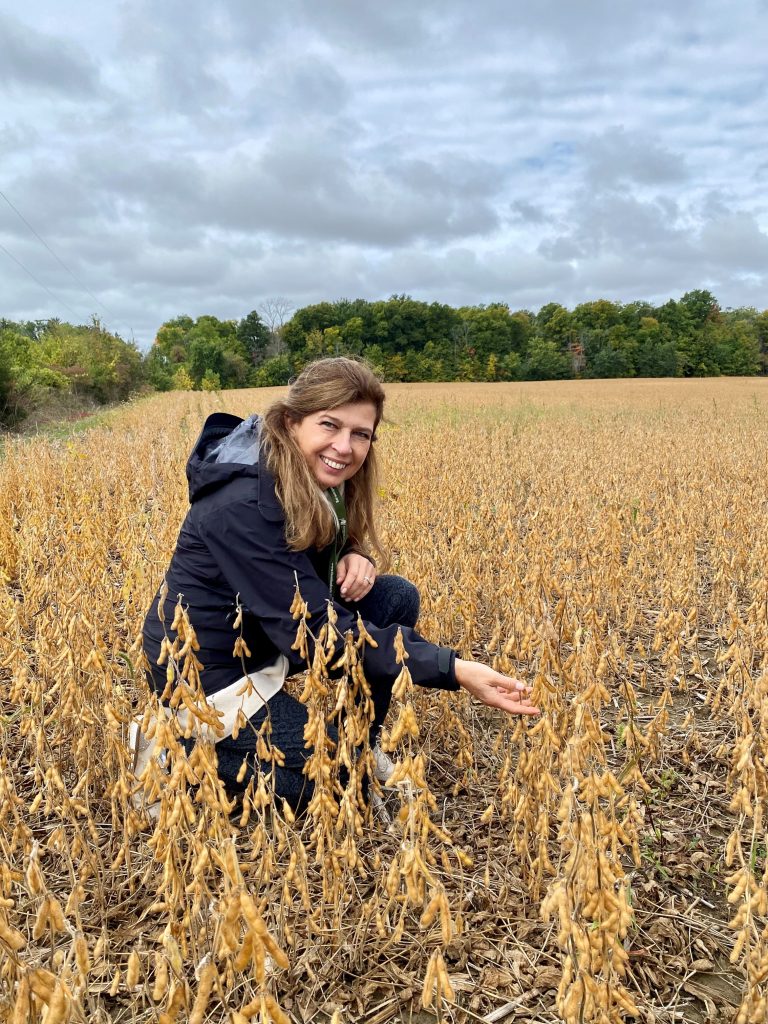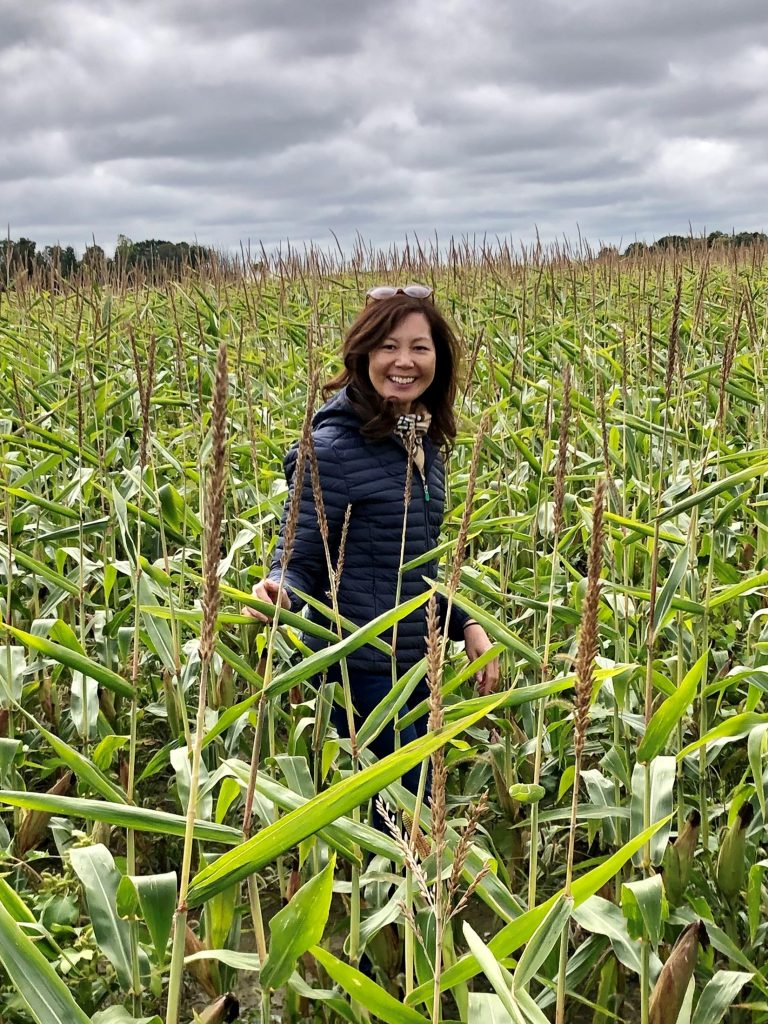 P & H Milling Group
We had a rare opportunity to tour a state-of-the-art flour making facility and grain terminal elevator owned by Parrish and Heimbecker Ltd., (P&H) on the Port of Hamilton. P&H is a Canadian, family-owned agribusiness, with roots in the agriculture industry since 1909. P & H are manufacturers of the high quality of wheat and pulse-based products including hard and soft flour, durum semolina, bran, wheat germ, organic hard and soft flours, organic pea starch and a variety of pulses. https://phmilling.com/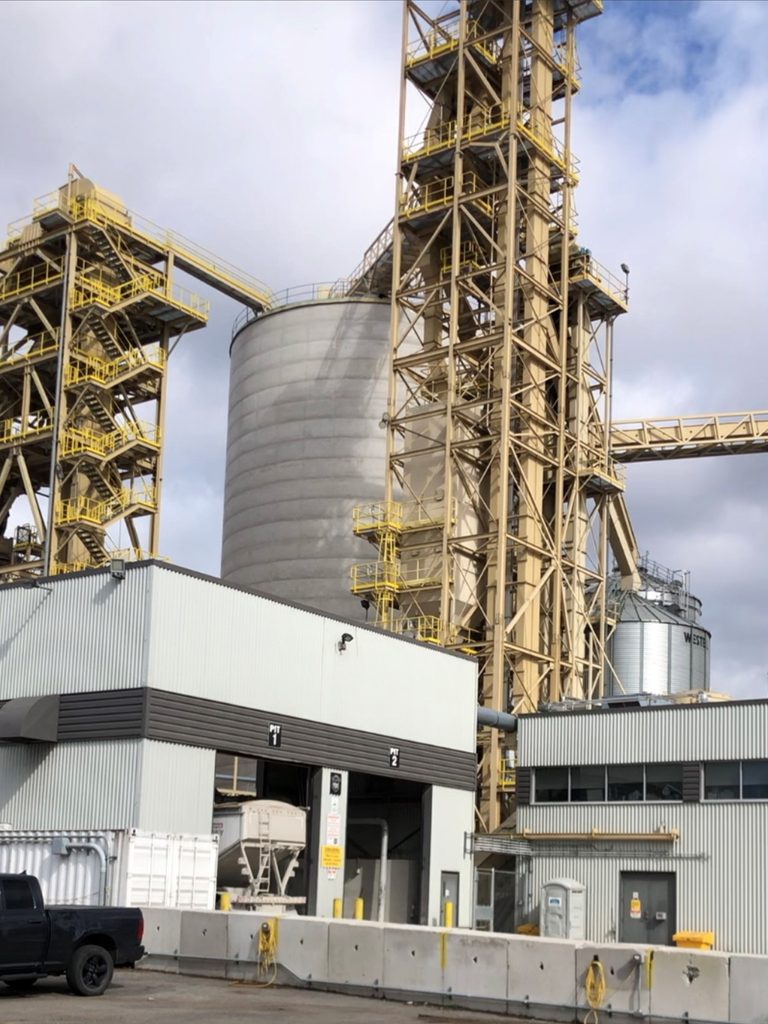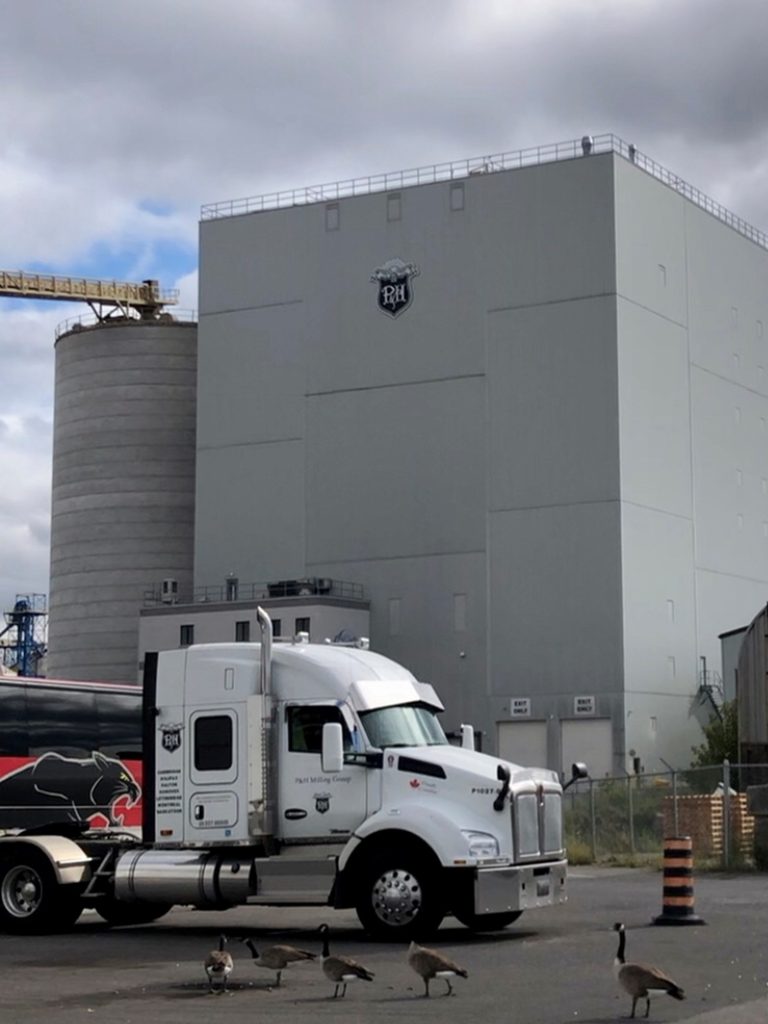 Thanks to the event sponsors for hosting an informative day and introducing us to farmers who shared insights and knowledge on food and farming. Farm and Food Care Ontario and Canadian Agricultural Partnership
Written by Lucia Weiler, RD, PHEc, Award-winning dietitian and Co-Founder, n4nn